T ia sangat ditingkatkan Press Feeding Line Hydraulic Decoiler dengan Servo Feede r menggabungkan fitur-fitur baru yang hebat, termasuk lebar bahan maksimum 800 mm, dan 11 gulungan kerja yang memberikan bahan melingkar tingkat kerataan yang tinggi.

Produktivitas meningkat sebesar 30% (dibandingkan dengan peralatan konvensional)
Dengan 11 gulungan kerja, Press Feeding Line Hydraulic Decoiler dengan kemampuan Servo Feeder untuk memberikan kerataan superior berasal dari 6 gulungan kerja atas dan 5 lebih rendah dengan diameter masing-masing 48mm, berkontribusi pada pemrosesan yang sangat tepat.
Press

Feeding

Line

Hydraulic

Decoiler

with

Servo

Feeder
Model:MAC2-500
Model
MAC2-500
Stock

Width(mm)
50-500
Stock

Thickness(mm)
0.2-3.2
Max.Coil

Weight(kg)
3000
Max.Coil

O.D.(mm)
1200
Coil

I.D.(mm)
508
Feed

Length(mm)
~500*
Max.

Line

Speed(m/min)
16-24
Straightener

Rolls(pieces)
upper

6/

lower

5
Feed

Rolls

(set)
1
Main

Motor
AC2.9
Mandrel

Expansion
hydraulic
Unoiler

Motor(kw)
1.5
Power(V)
3

Phase

220V/380V/50HZ
Operating

Air(Mpa)
0.49
Straigtening

performance
Material

Tech-info

of

thickness

&

Width
MAC2-500
0.3
500
0.4
0.6
0.8
1
1.2
1.4
1.6
1.8
2
2.3
300
2.5
230
2.8
150
3.2
110
Ucapan:
1) Angka-angka di atas adalah materi yang memiliki kekuatan luluh σs = 245N / mm², Max. kekuatan tarik σb = 392 N / mm²)
2) Spesifikasi dapat berubah sewaktu-waktu tanpa pemberitahuan.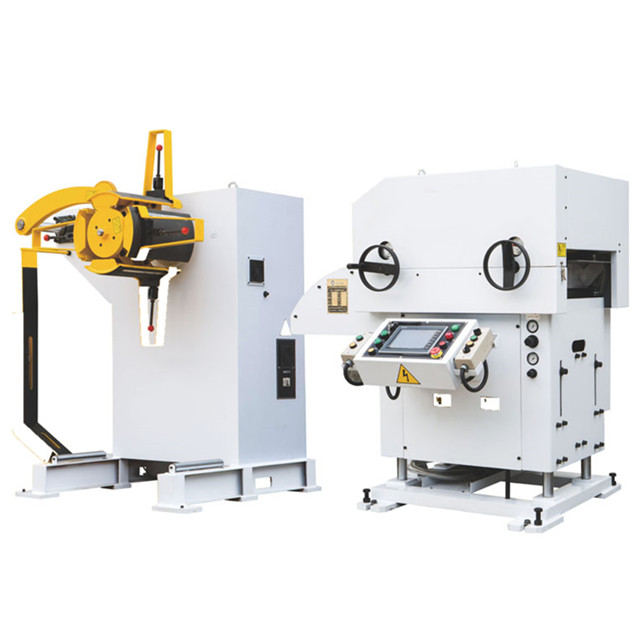 Mobil stamping, manufaktur peralatan, komponen komputer dan elektronik, perangkat keras dan bagian logam dll industri.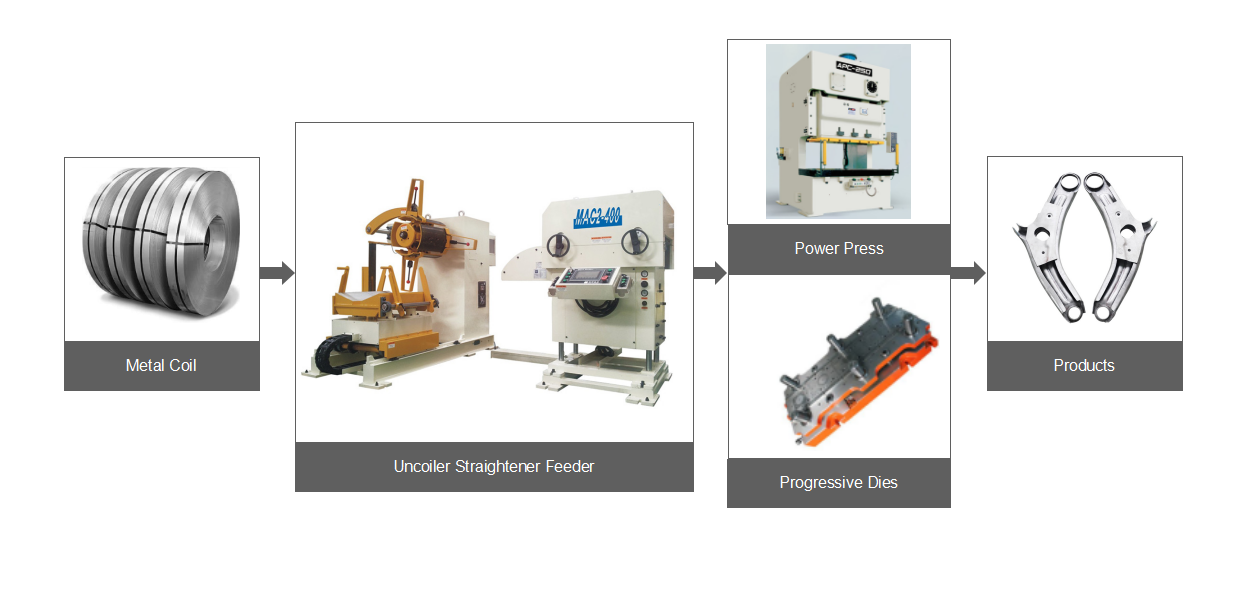 Suku Cadang Otomotif: Bracket, Damper, Barke Pad, Tie Bar, Aksesori Listrik, Bagian-bagian Shell Printer, Rangka Komputer, Rel Geser Kursi Mobil, Perisai Splash body mobil dan lain-lain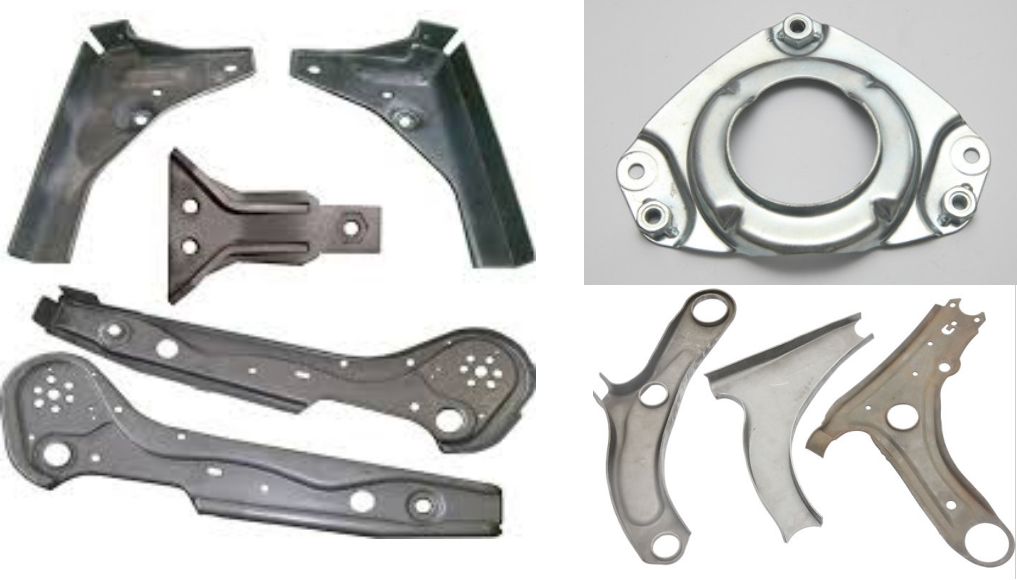 MAC2-500 Press Feeding Line Decoiler Hidraulik dengan Servo Feeder bekerja di pabrik pelanggan kami.
Tekan Feeding Line Hydraulic Decoiler dengan Servo Feeder untuk mengosongkan lini produksi pelat baja.
Ini adalah salah satu pelanggan kami di Slovenia, mereka memproduksi bagian rangka compater dengan Press Feeding Line Hydraulic Decoiler dengan Servo Feeder .
Dengan Sistem Servo Yaskawa dan kontrol PLC Mitsubishi, garis pengumpan dapat mencapai ± 0,15mm akurasi makan.
MAC2-500 Press Feeding Line Decoiler Hidraulik dengan Servo Feeder bekerja di pabrik kami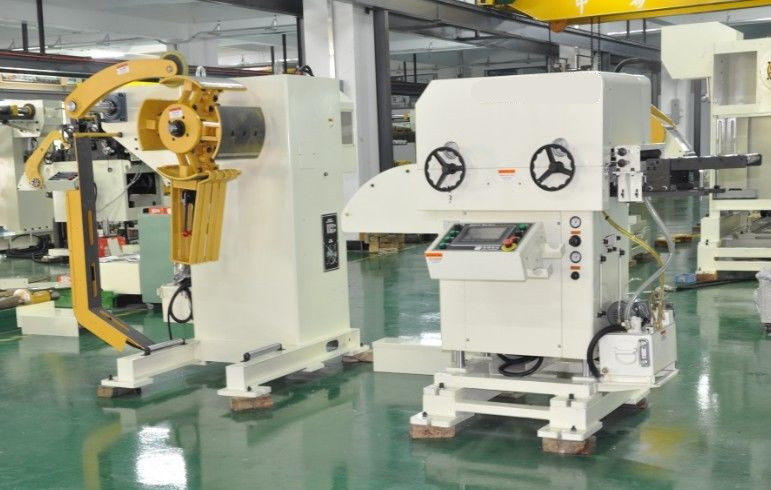 Kategori Produk : Decoiler Straightener Feeder > Garis Pakan Tekan Kompak